Silvesto is one of the best silver 925 jewelry manufacturers in World. Wholesale jewelry suppliers also deal in gemstones and other customized items. Our aim here is to offer the finest quality jewelry at the best competitive prices. We have a team of the most excellent Craftsman who curates jewelry that is fit for every occasion. Whether looking for handmade jewelry for your daily wardrobe or the most luxurious designs for fancy occasions, Silvesto is the stop solution for all your silver jewellery.
Silvesto is a brand of silver sterling jewelry manufacturers based out in Jaipur. We have worked for various private labels and brands and offer corporate gifting options globally. We have a large team of Craftsmen who are expertly carrying out the manufacturing process over the years.
As wholesale jewelry suppliers, we offer everything from raw silver items to the finest handmade options. Moreover, we employ the most incredible jewelry manufacturing methods that include polishing, casting, feeling silver pleating, and private stamping for customers.
At Silvesto, you can trust us for 100% transparency regarding the quality and price of items. If you are looking for the best custom jewelry manufacturers, then Silvesto is a company that uses only 7.5% alloy compared to 92.5% silver. Moreover, the material used is pure and minus any amount of lead, cadmium content nickel. Being one of the leading handmade jewelry manufacturers and silver 925 jewelry manufacturers in the market, we ensure to follow some strict regulations that abide by the quality standards of various countries.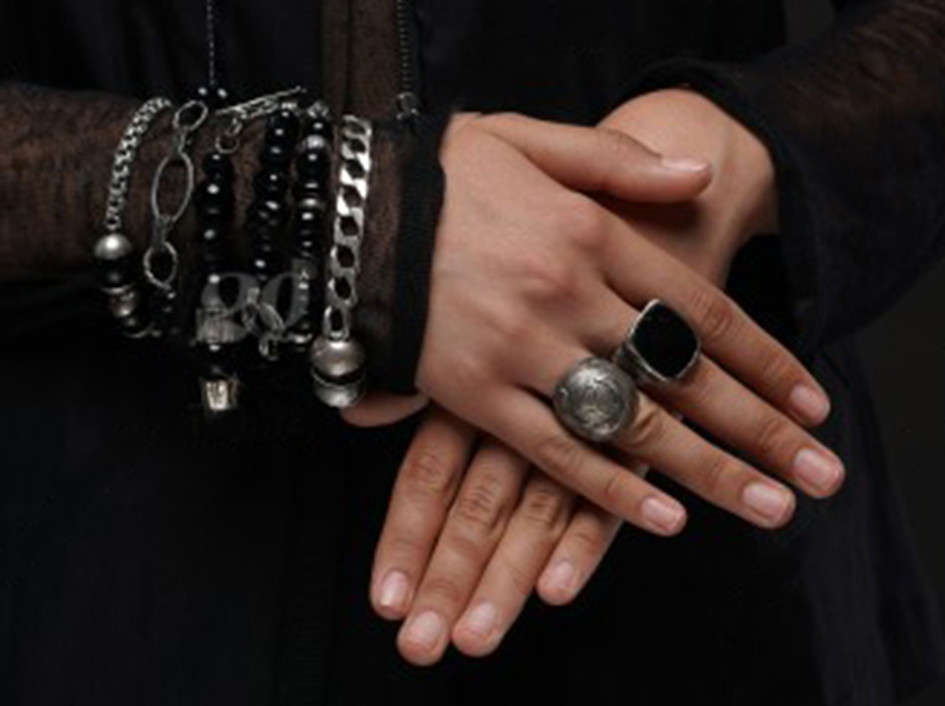 We are custom jewelry manufacturers offering a diverse selection to meet the needs of our customers.
Bangles
A Sterling silver bangle bracelet is quite trendy right now. W A colorful gemstone bracelet is the most gorgeous and appealing bangle. This is the most popular type of bangle on the market.
Bracelets
You can wear bracelets in place of bangles. We make a wide assortment of bracelets, from the traditional to the trendy.A beaded, single-strand, macramé bracelet, multi-strand, and so on are also on the way. Among teenagers, a single stone bracelet is more popular. It's also one of the best things you can give.
Earrings
Earrings are also highly widespread and fashionable, as practically every girl wears them. Everyone notices a woman who isn't wearing earrings because they aid in enhancing one's appearance. Men nowadays are also fond of wearing earrings (studs). We make a wide range of earrings, from studs to enormous dangles, in various sizes and with or without gemstones. Our conventional style lightweight superior grade silver earrings are quite popular on the market.
Necklaces
We make everything from hefty necklaces to single-strand necklaces that are appropriate for any occasion. We also make lightweight necklaces at a reasonable price that you may wear all day without feeling uncomfortable.
Rings
Rings are a widespread and popular piece of jewelry that practically everyone wears. For you and your sweetheart, we make daily wear silver rings, gemstone rings, traditional bands, wedding rings, and so on. Our in-house silver jewelry designers will create a ring for you based on your specifications.
As leading silver sterling jewelry manufacturers, we care about what our clients think of us.However, you must note that we are custom jewelry manufacturerstoo. As a result, you can trust us to create your jewelry to meet your specific requirements. We promise to supply high-quality items while striving for complete client satisfaction.